Denim is a trend that never goes out of style. It navigates between seasons, and styles and combines very well with different pieces. In addition, it is perfect for composing casual looks for the modern woman's day-to-day.
In addition to versatility, you'll want to keep up with fashion in comfort. Choose assertive and durable pieces that can be part of your closet. From jeans to jackets, there are many combinations. Even overlays on jeans are the most popular.
1- White jeans
White jeans are a trend that sustains itself in many ways. It is an ideal item to be part of your capsule wardrobe, as it combines with many compositions.
In addition, it also gained prominence with the rise of the trend of minimalism and the natural and beautiful female image. In addition to white, it is interesting to invest in jeans with cream and ivory tones.
2- Pleated skirt
The pleated skirt arrives with everything as an important trend in the composition of looks this year. Can be used in long or midi format and allows many combinations.
How about testing trendy colors like magenta, military green, terracotta and pink? It is important that you know how to balance the colors. If you choose to wear the accent color on your skirt, invest in a blouse in a neutral color or a similar shade to create a monochrome look.
The pleated skirt looks great with a T-shirt and sneakers for a casual style. But if you want to create a more formal look, you can wear it with a turtleneck blouse, blazer and dress shoes.
3- Aviator jacket
The Aviator Jacket is an item much sought after by women who follow the fashion world. Invest in a corduroy jacket with a faux fur collar. It goes well with light-colored jeans, boots, plain tops, or even a band-print T-shirt.
In the same vein, you can also choose a leather jacket with a sheepskin collar. It will give you a darker, biker-style look. Combine with dresses, leggings and neutral blouses.
4- Plaid print
The plaid print can give you a unique look. It is interesting how plaid can appear in pants, dresses, skirts and so on. But the most loved item to create a stylish look is plaid print shirts.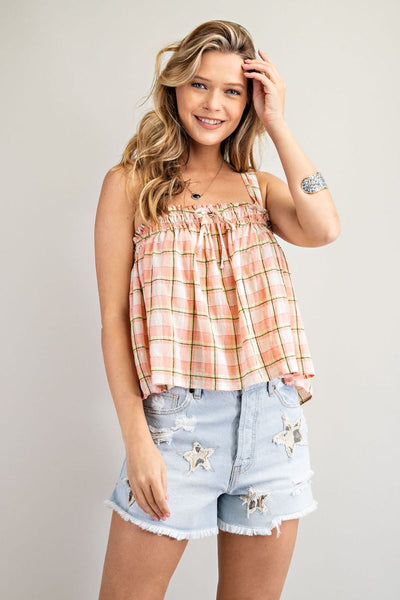 You can wear the blouse closed as a single piece or open as an overlay. They look perfect with jeans and even shorts. Throw on a buckled belt to elevate your look. In addition, you can combine it with boots that make you look super young.
5- Accessories as a compliment
It's important that you know how to combine your accessories with the outfit and style you want to put together. Minimalism gains a new look combined with a maximalist accessory. This factor gives you attitude in the way you dress and balances your look.
A maximalist earring or a larger chain necklace looks great paired with a turtleneck blouse in a neutral color. The butterfly gains space and dominates pendants, rings, earrings and bracelets. Represents freedom and transformation.
Your style reflects the way you communicate with the world. Every accessory, shoe or bag is delivering a message to the world. With these tips, you can create harmony and balance.