The wait is now finally over – summer has arrived! As the sun beats down, it's time to get cozy in some of this season's latest fashion trends. Whether you're headed on a beach retreat or prepping for a backyard barbecue, put your most fashionable foot forward and update your wardrobe. We've got all you need to stand out stylishly! This blog post will explore the top women's summer clothing trends that bring life into even the dullest of days.
Let your style soar majestically as you take these trending runway looks into real-world avenues. Flaunt some bold colors and introduce bright prints while slipping into lightweight fabrics guaranteed to make those hot summer days a little more bearable. So, buckle up – it's time to take back total control of your look this season and come out an absolute chic ruler!
The Power of Pastels:
Yippee! Pastels are back in a big way this summer, infusing retro nostalgia with a modern flair. Swoon over lavender, baby blue, mint green, and blush pink – they're dominating the runways and ready to become your wardrobe staples. Get creative and playful by styling dresses, blouses, skirts, and even accessories with these soothing tones for a perfectly polished look. Step out in showstopping pastel linen jumpsuits or floaty sundresses, and let your stylish inner goddess shine! The soft femininity of these hues keeps will keep you cool and utterly chic.
Bold and Beautiful Prints:
With the start of the season comes a wave of daring and exciting prints! We're talking palm prints, digital florals, psychedelic artists, and all the best animal designs. Embrace these vibes with your wardrobe by adding a touch of personality to your everyday looks with maxi dresses and wide-leg pants that are adorned with fantastic prints. Wholeheartedly get into the look by accessorizing with printed scarves, shoe choices, and beaded bags; the list is full of so many style influences just waiting to express yourself! Bring out inner confidence in each outfit – print, statement earrings, and all.
All Denim Everything:
It's impossible not to love denim—it's always been a timeless classic. For this summer, though, it looks like it'll be extra exciting for denim lovers as every kind of clothing imaginable will come in denim variations! Steal the spotlight with corset tops, A-line dresses, maxi skirts, or cut-off shorts. Want to dress up? Look for knee-high boots and shoulder bags—denim can be serious too! Even for anyone who would rather approach this trend modestly, falling fashion shows have delightfully seen coordinating sets (shirts paired with jeans or a skirt, if you please!) and even sophisticated midi dresses. Those partial to this trend can start to slow with small additions like scrunchie or sandals that subtly honor your fashion ethos!
Sustainable Fashion can be Fun too:
Rejoice, fashion lovers! Sustainable options are garnering deserved attention in recent years. Switch up your summer wardrobe, and let's make some planet-friendly additions! Shopping for garments made from organic or recycled materials can help lessen our environmental impact. Glance over labels, and look into brands that prioritize ethical practices and stay away from environmentally hazardous production processes. It's also worth considering breathable and lightweight fabrics like organic cotton and linen, which will keep you comfortable during the warmer months. Let's continue to spread awareness and take pride in appreciating this eco-movement as we continue to reach new ethical heights.
Metallics are Here to Stay: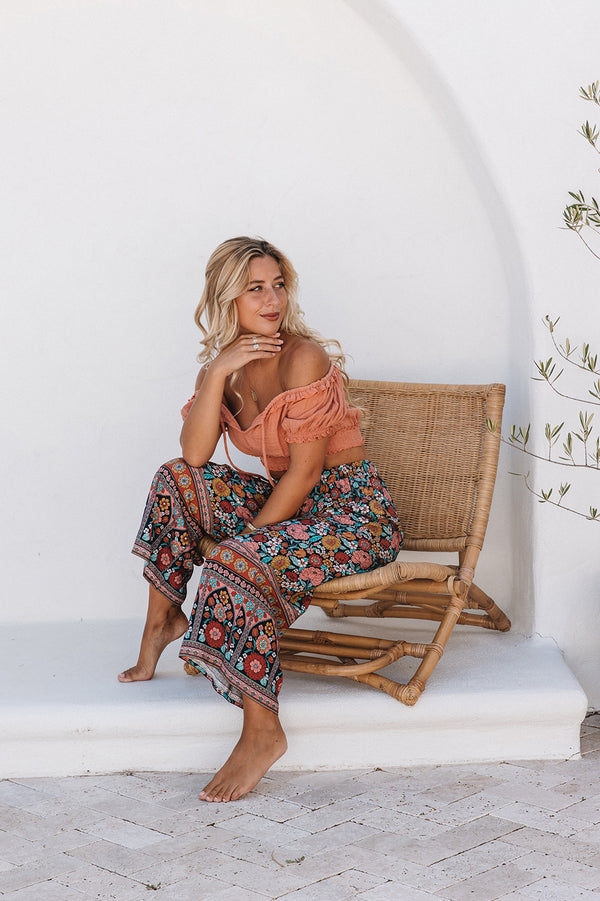 Fashion is evolving like never before – glittery metallics are ruling the runway! Pump up any piece you've got in your wardrobe with some glitz and glam. Instantly stand out with groovy metallic shoes, bags, and statement jewelry, sure to turn all heads when you show up. Ready to sparkle and shine in sequin skirts, luxurious blouses, or trusty gold accessories? There are so many options to showcase your unique choice of style during the daytime or at night! Need something more toned down? We suggest fabulous metallic frocks or trousers in lighter shades like charming silver or champagne!
So, there it is – the top women's summer clothing trends that will help you make a memorable statement this season! Keep your wardrobe updated and get creative by combining different prints, colors, and fabrics to make unique looks. With a few pieces that bring out the best of fashion trends this summer, you can head into the season in classic style!
Good luck – happy shopping!