Keeping your makeup in summer is somehow challenging since sweats are always present; you feel so worn out during this hot weather even without doing anything. Summer is the time where makeup meltdowns are so famous and the season of smudged eyeliner.
When wearing makeup in summer, you need to hope for an unsmeared look since if not, all of your efforts making that look will go in vain. That is why I am hoping for you to get some inspiration below.
To keep looking fresh and pretty during summer, I have gathered some tips, so keep on scrolling.
Make Sure to Exfoliate Your Skin
Exfoliating your skin can cause many positive effects, such as preventing pore clogs that result in fewer pimple breakouts. They are also practical for a tropical season since it enhances skin absorption and gives your skin a brighter look.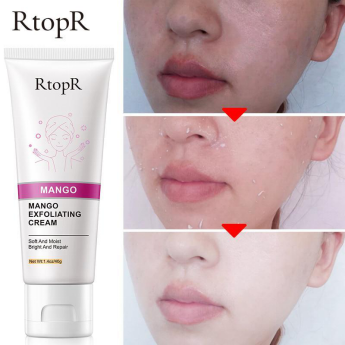 Put Some Primer or Moisturizer On
If you don't want to look bare in your summer look, try to put on some moisturizer for a better natural look. It will help you to reduce extreme dryness for your skin and is good to control oil when you're doing your makeup.
Skip or Go Less Foundation
Heavy makeup in summer will make you look like a piece of bread since some of your foundations may be worn out; that is why it is good to wear a little bit of foundation or just nothing.
Use Oil Absorbing Sheets
This paper is undoubtedly one of the best inventions in terms of beauty, and it will help prevent the meltdown of your makeup. Don't let yourself control by the sweaty and hot summer weather.
Don't Forget Your Sunscreen
When we go to the beach, sunscreens are always a must; however, it is not recommended for you to put thicker sunscreen since it will overpower your makeup and make it break down.
Switch for Waterproofs
The Blue Ocean waves are what summer is; that is why your makeup should last even in the water. Smear makeup is a no-no; that is why waterproof eyeliner mascara and lipstick are a must.
Go for Gloss
Why not settle for more hydrating lip products, like lip balm and lip gloss. Make sure to choose products with long-lasting effects since it helps you to have a fuller and brighter look. Lip gloss is made for summer! Also, some of them are good at moisturizing your lips, especially with the summer heat.
Wearing makeup, knowing that it will fade quickly, makes your effort go waste; that is why it is essential to use a setting spray, especially when you think of going in the water.
Loving the Orange Shade
I love the shade of orange makeup since they look natural and feel like summer. In addition, orange colors are designed for multiple skin tones, which flatters any face. Finally, orange shade gives your skin a natural glow.
Summer requires effort to prepare yourself and for your outfit; hence, making up for this season is also essential. Makeup will enhance how we look and how we manage ourselves to face anything. This product will also give you more confidence and boosting your self-esteem.