Today we're going to talk about beach vacations and, as always, with that essential hint of fashion to help you make your choices. Therefore, when it comes to beach vacation style, choosing the right swimwear is key. Here are some tips to help you rock your swimwear and create a fashionable beach look.
Start by understanding your body type and identifying the swimwear styles that flatter your figure. Whether you're pear-shaped, hourglass, athletic, or have any other body shape, there are swimwear options that can accentuate your best features and provide the right support. For example, high-waisted bottoms can help elongate the legs, while a one-piece with strategic cutouts can create an hourglass illusion.
Beach vacations are the perfect opportunity to have fun with colors and prints. Opt for vibrant hues, tropical patterns, bold stripes, or floral prints to make a statement. Don't be afraid to mix and match different colors and patterns to create a unique and playful look.
Consider the swimwear styles that make you feel confident and comfortable. Some popular options include one-piece swimsuits, bikinis, tankinis, and high-waisted bottoms. If you prefer more coverage, consider a one-piece or a tankini with a longer top. If you're more comfortable showing off your midriff, go for a bikini or a high-waisted bottom with a crop top.
Look for swimwear with interesting details that add a stylish touch. This could include ruffles, lace-up accents, cutouts, mesh inserts, or decorative hardware. These details can elevate the overall look of your swimwear and make it more fashionable.
Accessories can take your beach style to the next level. Consider adding a wide-brimmed hat, a floppy straw hat, a colorful sarong or cover-up, oversized sunglasses, or a beach tote to complete your beach vacation look. These accessories not only provide sun protection but also add an element of chicness to your overall outfit.
Opt for swimwear made from high-quality fabric that offers both comfort and durability. Look for materials that provide stretch, support, and resistance to fading and damage caused by chlorine and sun exposure. Investing in quality swimwear ensures that it will last for multiple beach vacations.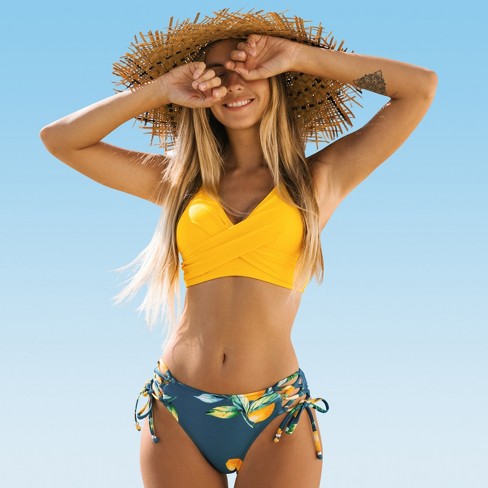 While style is important, don't forget about practicality and functionality. Make sure your swimwear fits well, provides adequate support, and allows you to move freely. Consider adjustable straps, built-in underwire or padding for extra support, and secure closures. If you plan to engage in water sports or activities, choose swimwear that stays in place and provides the necessary coverage.
No matter what swimwear you choose, the most important thing is to feel confident and comfortable in it. Wear your swimwear with pride and embrace your body. Confidence is the best accessory you can wear on the beach.
Remember, beach vacation style is all about expressing your personal style and feeling confident in your swimwear choices. By considering your body type, choosing flattering styles, embracing color and prints, and accessorizing appropriately, you can create a stylish and fashionable beach look that reflects your unique taste.