If it were up to us to name the timeless fashion style, we would without any hesitation say it is the bodycon dress. The variety, the styles the flares that the bodycon dresses are made in, just purely show how diverse fashion is and how inclusive it can be.
Bodycon dresses are all about showing who you truly are and giving your utmost confident fashion moment. All-clad to the body, bodycon dresses showcases, all the curves you may have been hiding all year long. How does that saying go, if you got it to flaunt it? Well, that's exactly what a bodycon dress personifies.
The only slight hitch on the road may be the aspect of pairing your makeup look with it. Because of course, you don't want to outdo your dress. Makeup is a great asset and using that asset to your advantage is what we want.
So, to make matters much easier for you, here we provide you with a guide to great makeup ideas to go with a bodycon dress.
Simple and Casual
Never think that a bodycon dress is only for parties and special occasions. No, these dresses are perfect all year-round. Sure, the daily wear may not be as sparkly, but it will still have its own moment.
So, if you're wearing a casual outfit for a day of running errands, then we would suggest having a no-makeup look.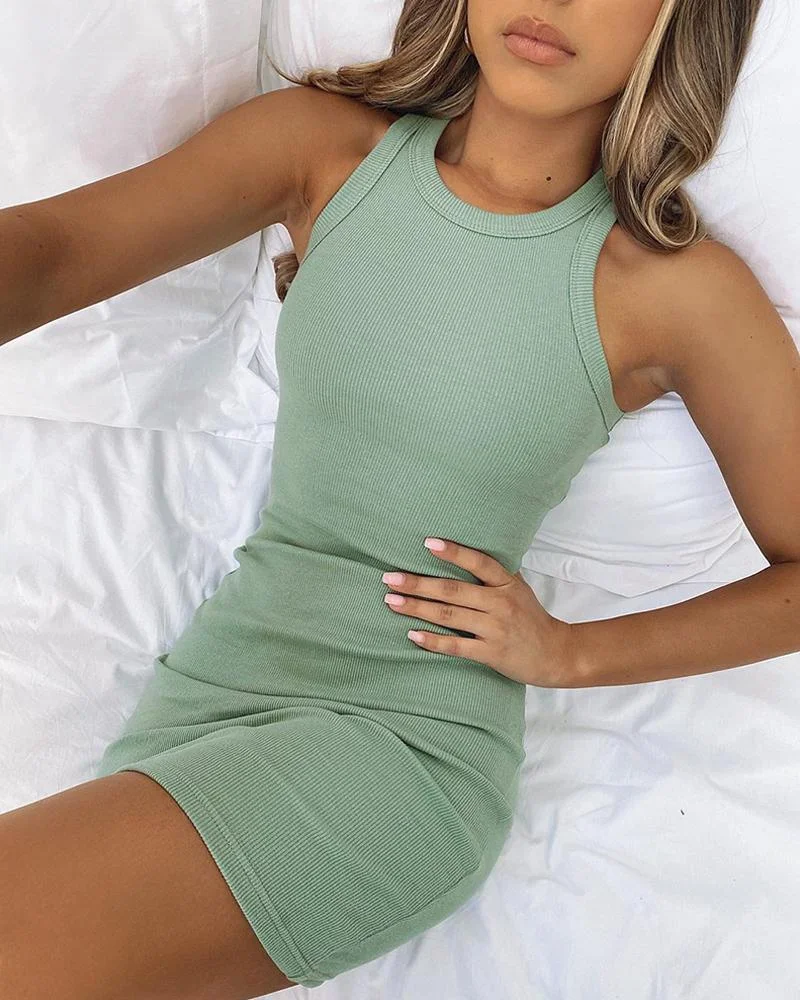 By no-makeup look, we definitely don't mean bare face. No, we mean simple and light. A light coat of foundation or BB cream – whatever is your preference. A nice coat of your favorite mascara and some pink and natural hues for the lips.
This type of makeup will allow you to sport a casual bodycon dress with the perfect amount of makeup, without making yourself feel overdressed. Pair it with some high-top sneakers and your look is complete for the day!
Pops of Color
While simple and casual is daily fun, it is always worth it to mix it up once in a while. If you're going on a date night or attending a party, add some color to your makeup.
Opposite to the no-makeup look, this will require adding some nice eyeshadow. Maybe some nice smoky eyes and a dark lip.
Depending on the type of bodycon dress you are wearing, you can adjust your makeup accordingly. If you opt for a shiny and sparkly dress, we suggest a nude lip, however, if your bodycon dress is a neutral color, red lips would be the way to go!
Feel Comfortable
We understand that bodycon dresses at times can feel overwhelming, however, let us tell you that you can do no wrong with a bodycon dress. When you buy the perfect dress, your look will just come full circle on its own.
Makeup enhances and makes sure you are feeling your best. Whether you doll up or keep it at a minimum, makeup with the combination of a bodycon dress will assure that you have a great day!