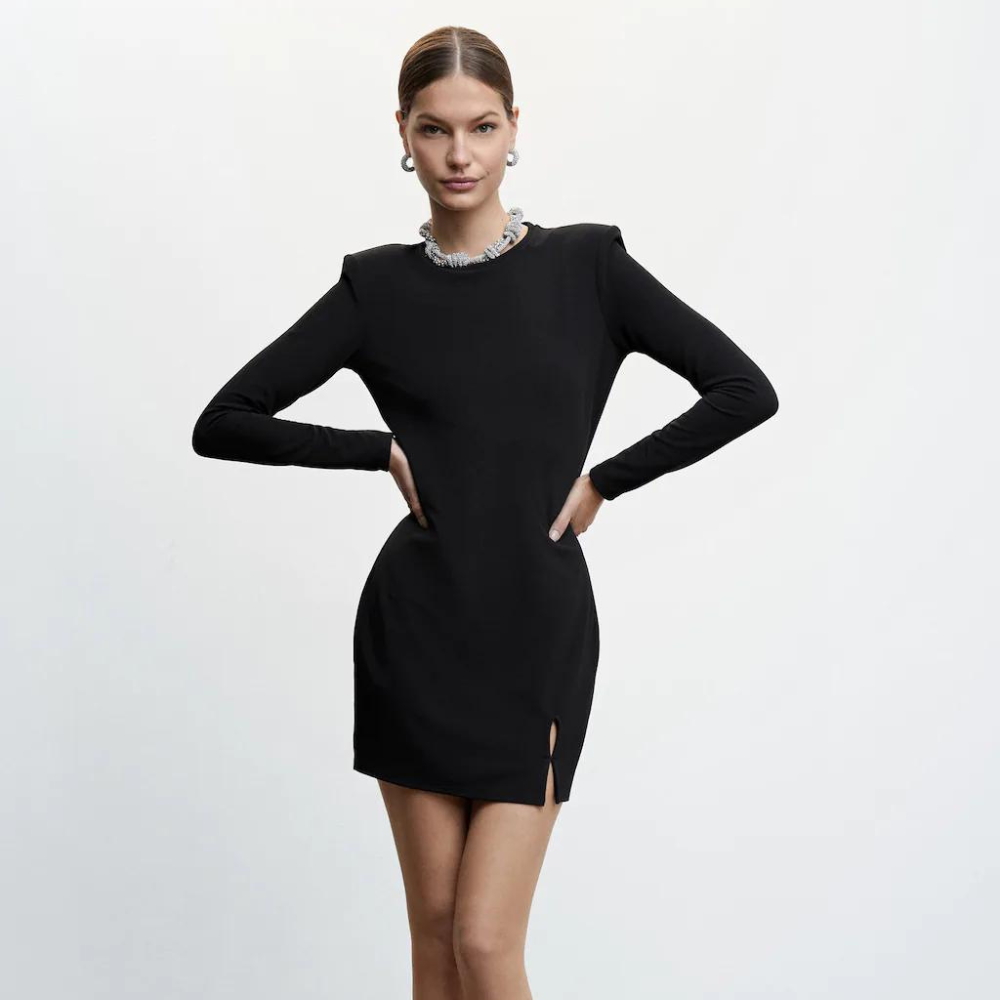 All-black outfits are certainly a debatable topic. Thanks to Coco Chanel, its popularity has risen. Some say it's boring, and some even say only lazy people choose all-black outfits. However, if you harmonize your black properly, there's nothing better than all black. Moreover, multiple shades of black make all-black look hot and bossy. Let's look at some of the best looks for all-black outfits.
Perfectly Shaped Black
The best option for a whole black outfit is tight-fitted clothes. Too loose black fits would fail to give you an appealing look. You don't have to wear everything fitted. A flowy top with tight jeans is perfect for a streetwear-style look. Or a dress with knee-high boots can complement your body shape well.
If you wear a black pencil skirt with a leather jacket or kimono jacket and accessorize the look with gold-plated jewelry, it will give you a chic and bossy look. A gothic look comes to mind first when we talk about all-black. If you could include a corset in that look, nothing could be more perfect. A puffy-shoulder dress with goggles will give you a hot and bossy look.
Look for Special Details
Regarding monochrome looks, especially black small and special details can make a great difference. Buttons on shoulders, buttons on sleeves of sweaters, or v-shaped notches on sleeves, small details like this can make the black outfit stand out. Other details like zippers and leather trim can offer an outstanding chic look.
Another type of black you must look for is black velvet; you can wear this to parties like a black velvet dress or blazer. Leather can be of different types; look for leather with small and unique works and detailing to make it stand out.
Texture Is An Important Element
The texture is highly essential when it comes to a whole black look. You must add a little bit of texture to avoid looking banal. Layer or wear black clothes with different fabrics, such as lace or velvet. For black pants or jeans, you can look for ripped ones to make them look less ordinary.
A black lace top creates a sassy and hot look. Wearing sunglasses and no other accessories with tied hair is the perfect all-black look. For a better textured all-black look, wear an embellished gown with the right jewelry. This can be a perfect look for prom.
Include Graphics in Your Black Outfit
You must include graphics in your black outfits to make a look in all black. It does not necessarily have to be edgy and gothic. Adding designs to your black outfits will offer a focal point for your style. There is no rule that you can't wear a cool band shirt if you are not a teen. So, invest in your favorite band's T-shirt. You can wear it with grey or any light-colored bottoms. There are endless options when it comes to black.
All Black Is Fashionable Forever
Black is associated with prestige, power and luxury. Black clothes give the impression of elegance, flattering figure, confidence, and sophistication. You can create a good first impression with an all-black attire for majority of events.