Shapewear is a special type of undergarment that is designed to temporarily change the natural shape. It helps to make a woman look slimmer instantly and effortlessly smooths out the curves to give the body a streamlined finish. Shapewear helps women to feel more comfortable and confident in their own skin.
When the word shapewear is mentioned, many have the idea of wearing tight-fitting, torturous garments instead of innovative control wear that embraces the curves and hugs everything in the right places. It is understandable because of past experience with shapewear that was created during the bodycon era where everything was restricted and compressed. It can also be due to choosing the wrong size or incorrect style of shapewear for the body type.  With so many different types of shapewear in the market today, choosing the best shapewear may be a little intimidating especially if you are a beginner.
What To Look For In A Shapewear
Finding the best shapewear comes down to three important things and they are the size, control, and area.
Identify Your Trouble Area
In order to identify your trouble areas, it is advisable to find out what your body type is. Women's shapes are defined as follows:-
A curvy figure or pear-shaped figure is where the hips are wider than the upper half of the body. The main concern will be enhancing the breast while ensuring that the hips and thighs are under control.
A round figure a body with narrow shoulders and hips, and with a fuller bust and torso. The trouble spot will be the midsection.
An hourglass figure where the waist is smaller than the hips and bust. Curve control is what needs to pay attention to.
An inverted triangle figure is where the upper half of the body is larger than the hips. Defining the waist and softening the shoulder are needed.
A straight figure is having shoulders, waist, bust, and hips that are about the same size. The main concern would be adding curves in the right places.
Based on the above, you will be able to determine your body type and find out which areas of your body need slimming and shaping. If you are unsure where to begin, do scroll ahead to explore a range of shapewear types and their benefits to help you feel your absolute best.
Full Bodyshaper
Full bodysuits offer all-in-one shaping starting from the bust and upper back to the lower bottom area. Bunching usually occurs right beneath the bra and on top of the underwear. Therefore, with full-body shapewear, you can get rid of such problems. This wholesale shapewear is an ideal choice for those with inverted triangle figures and women who want an all-over-sleeker physique. This body shaper also features a hook crotch for bathroom convenience.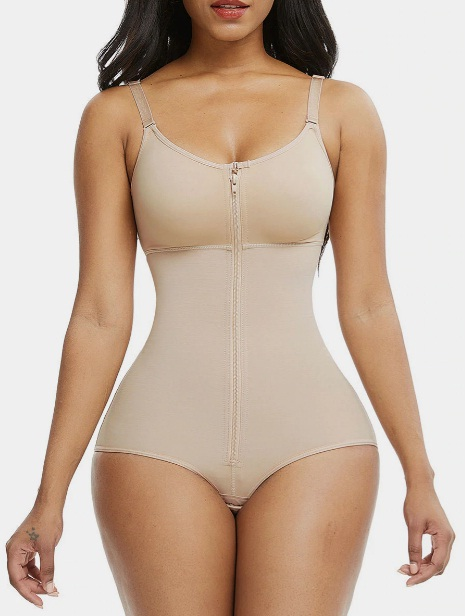 Image – https://www.durafits.com/products/postpartum-recovery-body-shaper-tummy-control
Shaping Shorts
This shaper short is high-waisted and can smooth the stomach, and waist and eliminate back bulge. As it reaches mid-thigh, it can also offer thigh slimming support and prevent chafing too. This pair of shaper shorts features a Magicmesh control panel that compresses the tummy and streamlines the waist. It has anti-rolling strips to prevent rolling down. The perfect choice for women who want to smooth the tummy and minimize visible panty lines.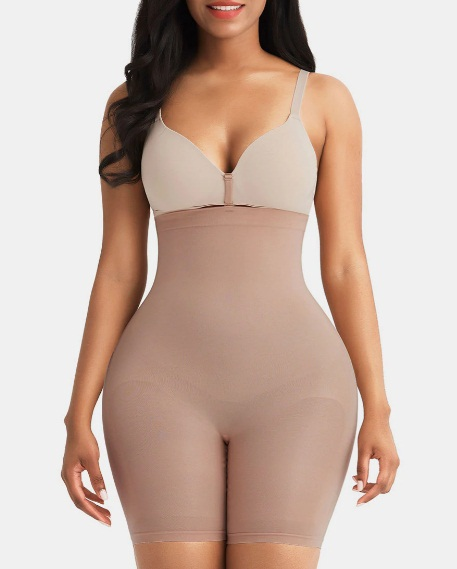 Image – https://www.durafits.com/products/smooth-control-shaping-booty-sculptor
Butt Lifting Panty
If you are looking to shape your rear and also give it a boost, these butt lifter shorts are worth a shot. They work like how a bra does. The butt lifters will lift and separate the cheeks to show a full bottom while flattening the stomach and smooth out the love handles in the process.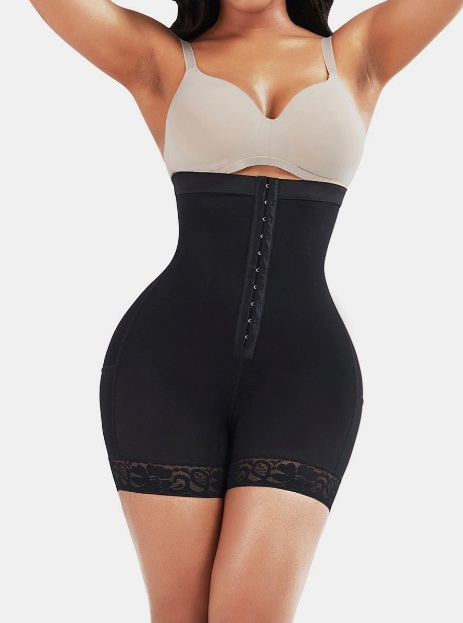 Image – https://www.durafits.com/products/front-hooks-high-rise-butt-enhancer