We agree that braid is one of the most popular hairstyles because it has many variations and can be worn for any occasions ranging from casual styles for feminine look and formal styles for an elegant impression. Just so you know, hair braids are the oldest hairdos in the world. In every country and every era, hair braids have their own symbols and meanings. Along with the times, this hairstyle has changed its meaning from being full of symbols, to now being a fashion trend. There are many types of braids in the world, from the simple ones to the complex ones.
Well, below are 5 inspirations for hair braids that you can try yourself at home because they are very easy to do, but the results will definitely make your hair look even more stunning!
1. Ponytail – Classic Braid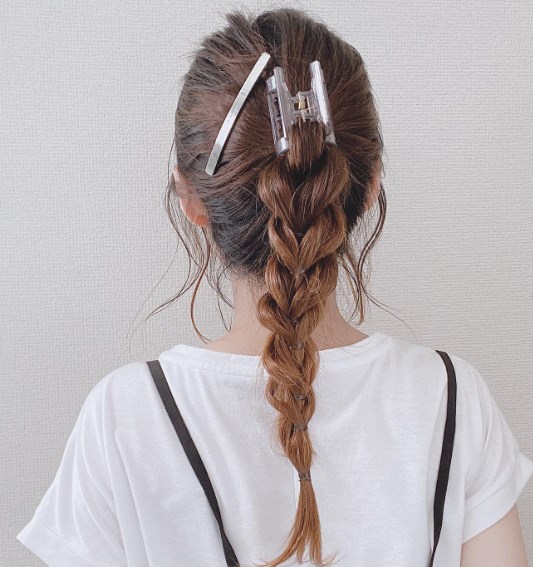 The three strands plait. This type of hair braid is the basis of all types braided hair in the world. The way to do is to divide the hair into three parts and then make a braid by moving the hair left to right, then right to left alternately.
You can make this classic braid look less boring in a number of ways, such as putting your hair in a high ponytail before making the braid. Also add some hair accessories such as hair clips. Accessories serve as decorations and can keep your hair tidy for longer. This simple style is perfect for you to wear in summer. Easy yet chic, isn't it?
2. Bang Braid
The front part of your hair can make you feel a little uncomfortable because it tends to spread all the way to your forehead. Instead of just wearing hairpins or headbands that are too mainstream, try to make your hair look fresh and neat by braiding your bangs. This bangs braid style is perfect for those of you who have short hair. This braid technique is done sideways and will give a lovely and neat look to your hair. Shhh, you can use braided bangs as a fashion hack to deal with your limp bangs!
3. Mermaid Braid
Mermaid braid is an adorable braid technique that is easy to make and suitable for all hair types.
Basically, mermaid braid is a technique of braiding hair in hair braids. Although it sounds complex, it turns out to be very easy. Take the top hair on the crown area then braid it and tie it. Twist the side hair a little at a time with your fingers and then tuck it in the braid crosswise. Continue until no hair remains. Voila! You look as beautiful as a mermaid in an instant.
4. Heart Shaped Braid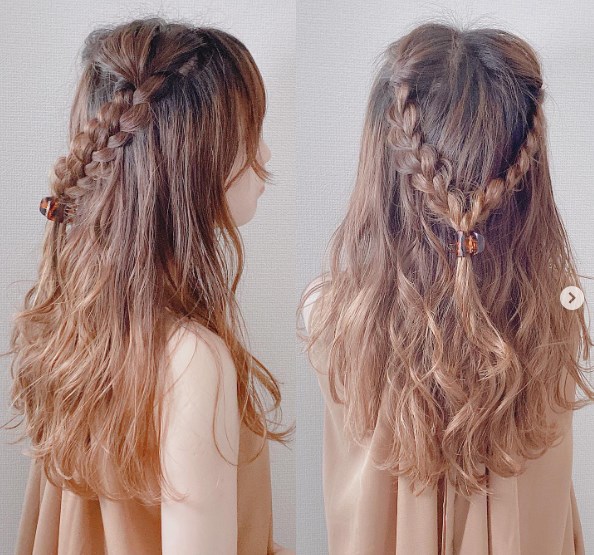 Do you want to steal everyone's attention with a lovely and cute appearance? Try this hair braid!
The heart shaped braid looks really fancy, right? Heart shaped braid is perfect for a date or outing. And this style doesn't take long. You simply make a braid on the two sides of your hair and then tie it back and complete the look with your favorite hair pins.
5. Braid Bun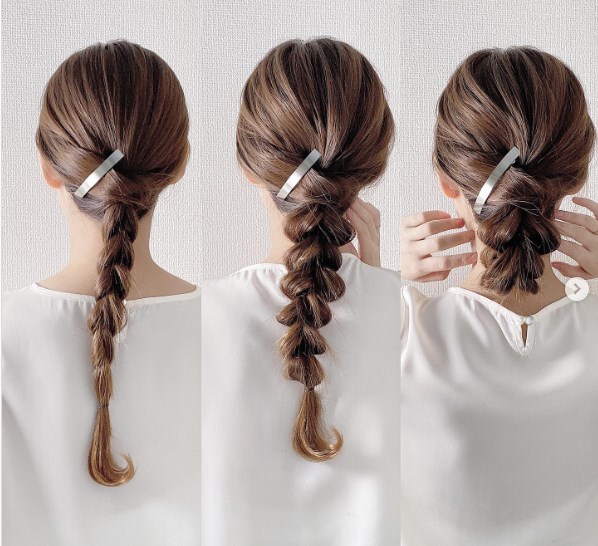 When you have a bad hair day or when you don't have much time to style your hair, a braid bun can be the best solution to make your appearance neat in a happy way.
Braid buns are very easy to make at home. You just need to make a low classic braid and tie it. To give your bun more volume, pull the part of your braid outwards, then roll up your hair inwards and finish with bobby pins. To sweeten the look, pin a hair clip at the top of the braid. Finish the hairstyle with hairspray to make it last longer.
So, from the various inspirations above, which one do you most want to try first?