If anyone wants to wear one top for the rest of their life, the choice is going to be very easy. For example, the oxford shirt works in many ways: office blouse, going out top and even a makeshift Halloween costume. I mean it does sometimes get boring wearing the same styles and in old ways not so sketchy, doesn't it?
Well, today we have something unique and different ways of wearing shirts, that will escalate your excitement in wearing those trendy shirts. You can use these ideas and give yourself a completely new look and style. So here are some examples that you can wear and flaunt in all seasons.
1.Shirt and jeans, sneakers
The off-shoulder/slouchy shirt can easily be paired with heels or sneakers, and you can update your game wearing them with converse as well. It feels like a model of duty vibe. It is more likely a casual look with a sexy vibe.
2.Pairing it with a maxi dress
One of the ways is to style the linen dress and the shirt, which completely creates a different look. Pairing them with some really cute sandals makes it worth it for an outfit fit for the evenings in summer.
It is the easiest way to formulate the button-up shirts in your wardrobe if you are wearing them. Sometimes you feel a bit formal with the buttoned-up style, so creating a slouchier casual look makes everything seem easier to wear.
3.A shirt and a skirt
The best pairing for a perfect date night, let's not be too casual, let it be the oversized shirt with a slinky skirt and a pair of heels. This little gig will completely change the vibe.
Tying the shirt with a knot allows you to show your waist and makes your legs look longer. It will make you feel more dressed up and ready to hit the joint.
4.A button-down shirt and broad jeans
This style is one of the simplest and coolest outfits of all and will look good. Try and pair it with straight-leg jeans and your button-down shirt and you are good to go. Put on some boots in winter or your cute little sandals during summer evenings. Also jazz it up with cool earrings, an exciting lippy and a ponytail.
5.A shirt inside and a top outside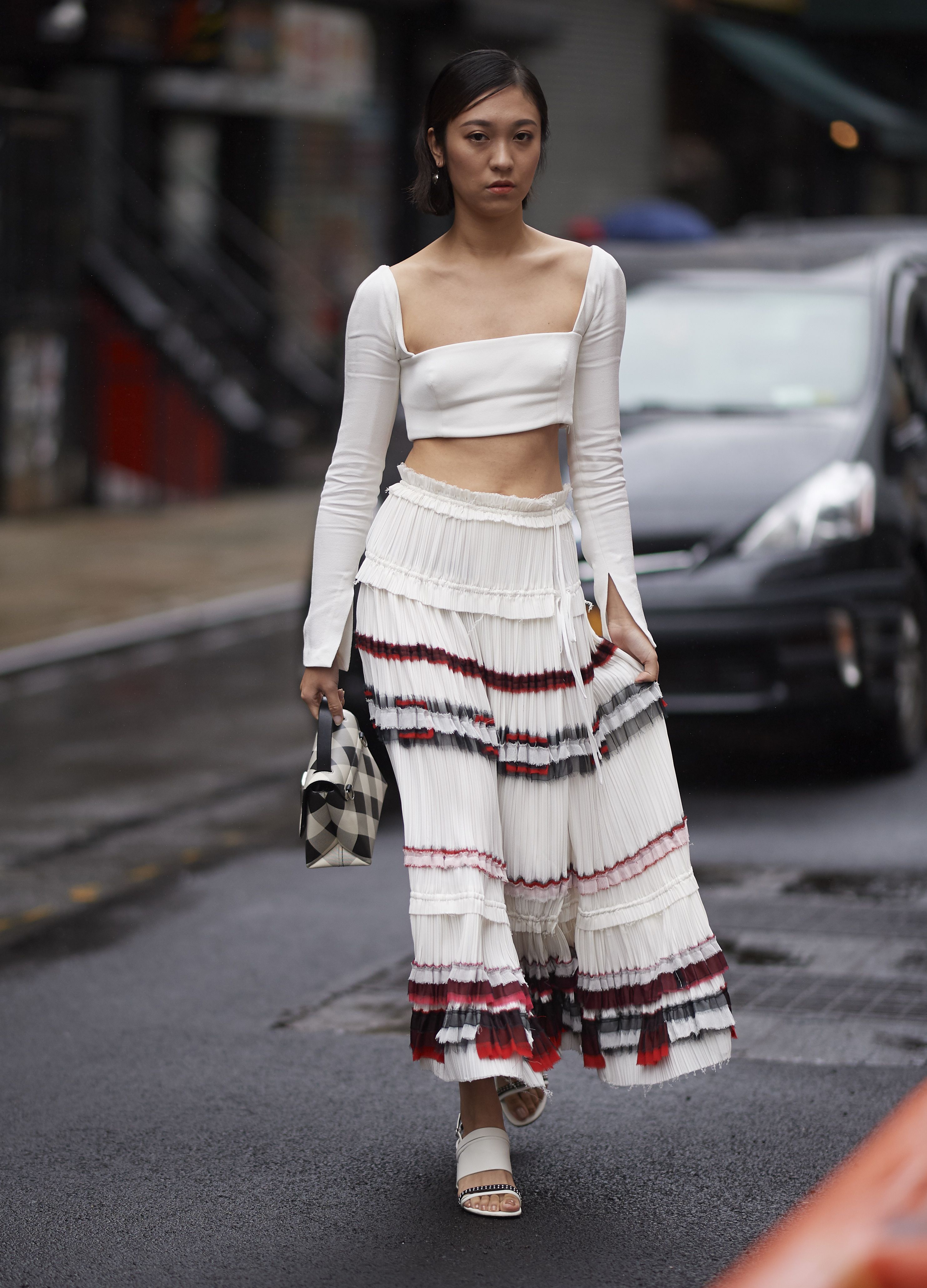 Fell in love with this button-up shirt by wearing it underneath instead of over the top, it is filled with mixed feelings of fun and casual vibe all together in one. One can jazz it up a little bit with a simple linen dress in winter as well as in summer. It's a Win! Win!
So, one can understand now, that it's super easy to style your shirt in different forms and ways. Just a little thought and creativity are all needed. You don't always need to buy a new outfit for every event, just go through your wardrobe, and add some creativity and fun to it, and voila! Here you are wearing the same outfit, with a little twist in it.