Body shapewear is known to sculpt and define bodily curves. Made of microfibres, this shapewear is all you need to flaunt that bodycon dress, pencil skirt, or any body-hugging outfit.
Shapewear is comfortable and seamless, which gives an illusion of a perfectly shaped body. The waist comes in several shapes and sizes; shapewear illuminates what one has already got. Wholesaleshapeshe is one of the top shapewear manufacturers.
One can look at several innerwear options for any occasion or daily use.
Choosing the right shapewear that fits the body properly and is not too tight is essential. When buying shapewear bodysuits, one should try their exact size and a size larger than it or vice-versa. As it gives an idea about which size fits you the best. When shopping from a local shop, one can try various sizes as it has different brands.
Here are the 5 best shapewear that everyone should own-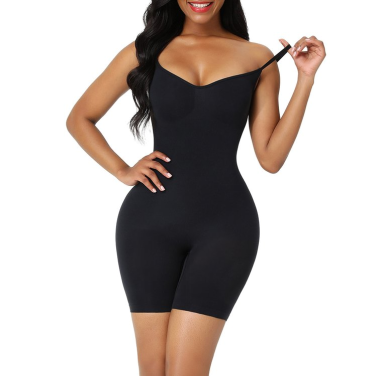 A seamless bodysuit is comfortable, non-itchy
Made of 77% nylon and 23% spandex. It has a gusset for nature's call—adjustable shoulder straps to fit like a snug.
This shapewear targets the belly, waist, and thighs.
Flattening the stomach and creating a sleek and smooth look.
This shapewear can be worn with midi dresses, bodycon wear, and any skin garments. It instantly gives confidence, style, and neatness to the outfit. Moreover, it can be machine and hand-washed.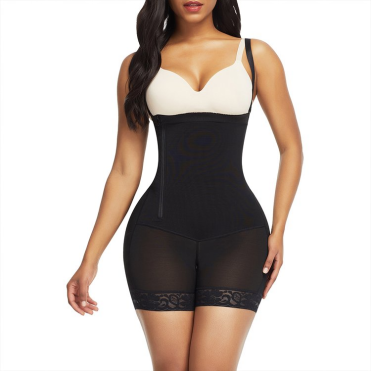 Features-
Zipper crotch for nature's call.
Detachable straps hence, convenient with any strapless dress
Three-layer design for abdominal compression
Dropping glue design to prevent curling with one plastic bone
Butt lifting enhances the natural shape of the lower body.
Not too tight on the tummy and highly comfortable while sitting and going on with your day. It helps lift the chest and butt, 4-way stretchy and moisture-wicking. It can be machine washed or hand washed in lukewarm or cold water.
Shapewear with a spice of lace gives an overall sensuous look to it. This is a bodysuit kind of shapewear with the functions of a bodysuit. This can be worn as a top as well with a blazer. Available in three distinct colors brown, black and white.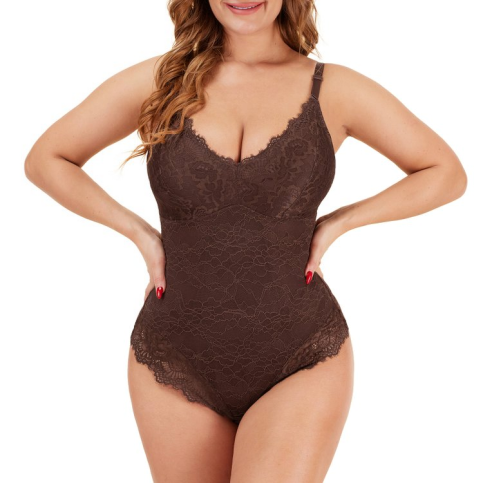 Features-
The inside mesh is designed for tummy and abdomen control
V-neck created for the breast line and to accentuate the overall figure
Adjustable shoulder straps, which are adjustable
Side mesh design for breast upliftment.
This bodysuit is a classic piece of lingerie and a top that can be worn on dinner dates, a cocktail night with friends, or any formal and informal occasion—giving a subtle yet sexy look to the attire. This bodysuit can especially be worn with a pantsuit, skirts, and jeans.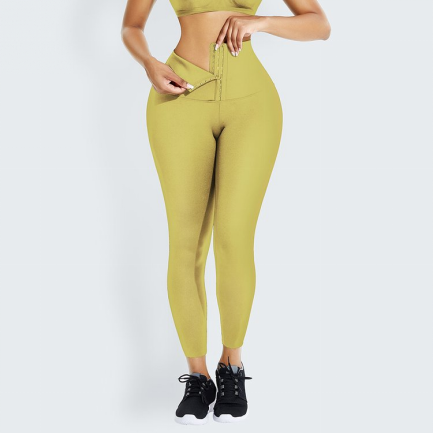 Who said that shapewear only comes in sophisticated middy shape. There are shapewear leggings too! With unquestionable comfort while exercising. With hooks in the front that shape hips and a segmented compression that makes your calf look slimmer.
Features-
A high waist can lift the waist.
As it is high-waisted, it gives the illusion of tallness
The solid color is ideal for running, strolling, and yoga.
Non-itchy with a plain fit that won't leave any creases worn. The garment makes walking and any physical activity easier with ankle length.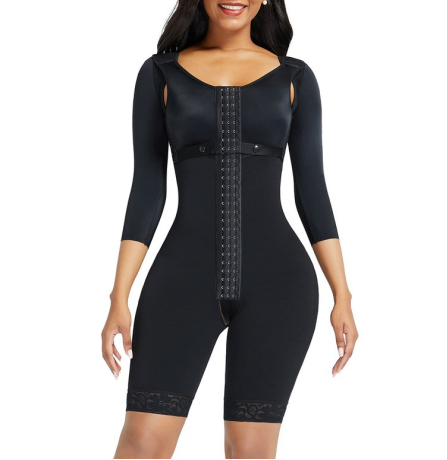 Full sleeve shapewear fits like a glove and has a removable bra and chest strip. Creates an hourglass shape and spandex bra with a central hook. Open crotch for easy bathroom use. Extra mesh elastic so that the shapewear is comfortable enough. It has three levels of adjustable hook and eye front closure.
Its full sleeves tighten the arms and slacks the arm fat with thigh slimmer that controls thigh fat and gives a lean look to the thighs, butt lifter for the hips to look plump.
Features-
Three-layer fabric to give a defined hourglass figure
Wide lace at the hem
Full body shaper has a 3-row hook eye for you to adjust compression
Anti-slip breast support for easy removal of the bra.
The sleeves cannot be worn with a sleeveless garment, but overall, it is beneficial for all types of clothes. For more amazing shapewear and body shaper visit Wholesaleshapeshe.