With summer's humidity surrounding us, and crisp, but not too cool weather ahead, now's the perfect moment to wear a floral skirt. The best part of wearing skirts is the many versions of the garment that the season offers, whether you favor a mini, unyielding midi length pleats, or pencil skirts, it's time to bring out your boots or loafers and lightweight sweaters and of course, your body flattering crop tops all of them can be very useful without you knowing it. It's the perfect match for every season.Floral skirts have always been the most comfortable and handy garment, even while working from home or office, it's a statement on its own. Seeing the brightly colored floral prints can't help but put a smile on everyone's face. Vibrant, lush, and at times bold, certainly sets the mood.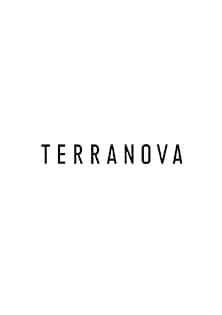 To Wear or Not to Wear
There can be diverse stylish responses to the fashion query "What goes well with a floral print summer skirt?" You can opt for the simple basic, no-nonsense top and trinkets, or you can experiment with a more daring print and unique top cuts that will compliment if not heat up this already warm weather, for me, I go for the latter choice, which is uniquely daring! Well, let's face it, some floral prints will be delicate and subtle, while others may be bold and vibrant. Make sure you choose a print that you really prefer and that matches your style and body type, as florals aren't always easy to wear. Your top clothing should be plain if you will be wearing an eye-catching print skirt. Otherwise, the entire wardrobe can clash.
For a completely matched look, select tops in shades found in your skirt. Most floral print skirts are designed multi-colored and creative when it comes to shirt selection. The key is, check the visuals you will see for yourself if your top and bottom compliments each other, as simple as that.
Playful Cuts
Who says, you can't use floral fabric on a pencil skirt? Wrong… You can! Believe it or not, the options are endless. Pleated florals are also taking the spotlight nowadays, it's about time to revamp your plain pleats and showcase your new floral pleated skirt paired with a boat neck hugging top. Gorgeous!
Treasure Found
Now that you've got the perfect floral skirt. It's lightweight, flattering color and practically screams "summer." it's time to find a great top to go with it. These are several smart options that pair well with floral print skirts, in long and short lengths. Stretch lace tank, halter, camisole, tube, tees, and peasant top will never let you down. Accentuating with a minimal accessory so as not to make you look crowded will spell wonders in your look, though there are times that big, chunky pieces in complementary colors can work well, too. Your shoe choice should be relaxed, such as sandals, flip-flops, or loafers. Day or night get-away, this attire will take you places for now, keep your plain skirts first and let your florals take center stage and do wonders for you. Noticeably pretty, a fashion icon in the making… that's YOU!